Welcome!
BUDGET TV IS AN ESTABLISHED BUSINESS THAT HAS BEEN OPERATING FOR OVER 35 YEARS. Providing a specialist service to consumers, real estate agents & builders for new installations of  TV Antenna Systems and Repairs. Whether you manage houses, multi-storey apartments or commercial properties, we can provide quality digital reception to your tenants in a prompt & timely manner. We provide tv antenna installation services in Warilla, Blackbutt, Barrack Heights, Shell Cove, Shellharbour, Albion Park, Wollongong, Port Kembla, Koonawarra, Illawarra, Albion Park, Kiama, Jamberoo, Gerringong, Gerroa.
Sydney areas Canterbury Bankstown region, St George Sutherland region.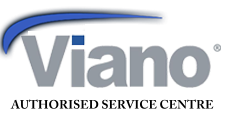 DOES YOUR TV LOOK LIKE THIS?????
CALL US TODAY
1300 853 236
FOR A FREE QUOTE VIEW SERVICE AREAS ON GOOGLE MAPS
TV INSTALLATION & REPAIRS ILLAWARRA